Female impersonator Ceri has been
delighting audiences worldwide for
almost 25 years; his unique talents
have taken him through musical
theatre, pantomime, summer
season, television and cabaret.
Adger Brown is one of the most
versatile comedians on the
mainstream circuit of cabaret and
variety. He is well suited for almost
any venue or event.
Alan is an outstanding comedy
entertainer from the North East, he
is also a top class vocalist & an
accomplished compere providing
first class entertainment
An act of total comedy combining
gags, crazy stunts and madness
with a touch of magic to produce a
hilarious one man show. As fresh
and funny as ever, Andy continues
to enthrall audiences.
Described by The Stage newspaper
as being one of the finest comedy
entertainers in the U.K. today. It's
easy to see why Andy's diary is
always full, people just keep re
booking him time after time.
Austin Knight is a scriptwriter and
top after dinner comedian on the
Northern circuit. He is a very
versatile performer with many
years' experience in the business,
having also written for TV & Radio.
Billy is a talent not to be missed.
Laughs galore are guaranteed from
this zany & most original of
entertainers with his quick fire
jokes, send-ups & bizarre
happenings.
Known affectionately as The Coffin
Man, Billy Hunter is an original,
unique and visual comedy
entertainer. His very funny show
tells the story of his life from his
conception to his funeral.
Comedy - 1 of 3
This section is mainly aimed at clients in our local geographical area, i.e., Wales, Midlands and the South West UK. Artistes are either booked directly, or through their respective management(s).
Other enquiries for tours, cruises, seasons and overseas work will all be contracted again through respective management(s) where applicable. If you do not see the act you require, please
Contact Us
>







Bob is a comedian with many years'
experience, working top class
hotels and night spots both home
and abroad. He is a firm favourite
on the after-dinner circuit as a
highly successful comedy speaker.
Multi instrumental with a dash of
the Blarney in his comedy & vocals
with infectious humour, he was for
many years the musical heart and
comedy foil with 'Tramp & Swank',
the UK's top comedy duo.
Brian T. Williams is an entertainer
with a difference – one who
combines successfully the visual
attraction of a one-man-band
together with infectious music, zany
comedy and audience participation.
Chuckletruck are a superb 4 piece
band, who provide a quality show
including a variety of excellent 60's,
70's music, humour and hilarious
interaction with the audience.
Hale makes an impression "THE
STAGE." In addition to being a good
gag teller he's got a fair old line in
impressions.
For the past twenty two years,
Christine has certainly earned her
reputation as one of the North's
most popular, and loved
comediennes. Christine is an adult
comedienne.
The second most outrageous
comedian in the world. He's crude!
He's rude! He's shocking! He's
hilarious! He's Chubby Spencer –
the UK's number one tribute to the
most outrageous comedian in the
world.
"One of a rare breed of comics who
comes up with fresh, original and
mostly good material every time
you see him." – The Stage
Colin's one of the most sought after
Cabaret Comedians around. He has
appeared on 'The Comedians' and
'The Wheeltappers and Shunters'.
Wales Comedian Of The Year on 12
occasions!
Enjoy an evening of all things Welsh
with David & Lang. Marvel and
laugh at The Passion, The Comedy,
The Songs, The Stupidity, Blodwen
the adorable Sheep…
Award winning Welsh comedy star
with a superb singing voice,
together with his partner "Blodwyn
The Adorable Sheep" Former star of
award winning comedy duo "Stuff
'n' Nonsense"
Gary has been a professional now
for over 20 years and has
established himself as one the most
popular comics working on the
after-dinner circuit. He has a unique
style and deadpan delivery.
An ideal comedy entertainer for
mixed cabaret functions or all male
dinners, where a clean comic is
required. Herbie is not a stag
comedian, relying purely on his
material and his skill in delivery.
The North West of England has
generated some of the top variety
talent, and with the Harper Bros it's
done it again! This comedy show is
filled with parodies, routines and
great song choices.
Herb's career has taken him all over
the UK and around the Globe
performing in excess of thirty
countries! His comedy antics have
also been shown on various TV
shows on BBC, ITV and SKY.
Ian Jones' stage antics boast clean,
fun and entertaining comedy show
that has been closely compared to
the hysterical humour of Lee Evans.
Jones's comedy is a hilarious form
of entertainment.
Jack Dooly, a very funny man, an
excellent voice and many years in
the entertainment industry. Book
this zany, sharp witted, energetic
and very funny character we know
today as Jack Dooly.
Jed has appeared on T.V. and Radio,
including "THE NEW COMEDIANS",
"JOKER IN THE PACK" with Marti
Caine, and "POT OF GOLD" with
Des O'Connor, "MY KINDA PEOPLE"
with Michael Barrymore…
Jeff Alvey is the most unique of
comedy entertainers. He presents
an audio / visual / vocal / mime
experience that few can better.
Originally from Newcastle, Jeff is
now based in South Wales.
His tremendous talent for voices
and excellent comedy is the key to
his quality. The hilarious cross talk
between the dummies regularly
produces gales of laughter, wild
applause and standing ovations!
A very funny lady but also a great
vocalist and musician i.e. piano and
organ. JO LITTLE the Comedienne
will be appearing as support to
British Legend Joe Longthorne on
some of his UK theatre tour.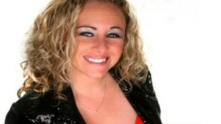 Johnnie made his name after many
appearances on the 70's series of
"THE COMEDIANS". A workhorse
comedian with a wealth of
experience, and a quit wit in one
line gags, Johnnie can handle any
engagement